Who The Deacons Are
We are members who have been elected to serve the congregation. We personify "the heartbeat of a caring church."
It is the duty of the Deacons, first of all, to minister to those who are in need, to the sick, to the friendless and to anyone who may be in distress both within and beyond the community of faith.
Jesus teaches us to care for others, especially those in need, as though he or she were our Lord Himself. One of the scriptures that guide us as Deacons is Matthew 25:36-40: ...for "whatever you did for one of the least of these brothers of mine, you did for me..." Jesus' commission for us to care for one another is at the heart of a Deacon's calling.
How We Can Help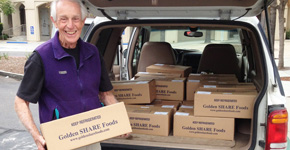 We provide temporary assistance to individuals and families.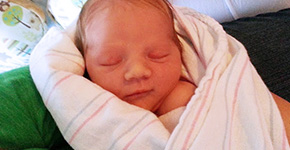 We celebrate the birth of a new baby in the congregation and at the preschool in a very meaningful way.
We offer comfort and support in many ways to those who are ill, hospitalized, or have experienced loss.
Devotionals
We provide a small supply of publications for the congregation and friends. Devotionals such as Upper Room, Tapestry, and Closer Walk are available, as well as the Guideposts and others. All these publications are available in the Welcome Center.
Communion
We help in the preparation of the elements for Communion, as well as their set up and clean up. In addition, there are certain Deacons with the responsibility for setting the Lord's Table so that our congregation can partake of the elements and be focused on the meaning of God's sacrifice for each one of us.
CD Ministry
Along with dedicated volunteers, the deacons make sermon CDs available. If you missed a sermon or would like to send a copy to family or friends stop by the Welcome Center and purchase a CD.
Parish Nurses
We support the Parish Nurse program, a resource to the church community, for questions on health issues, visitations and CPR classes.
Healing Ministry Support
The Deacons support healing ministries such as Grief Recovery Support Group and Stephen's Ministry.
Other Ministry Support
The Deacons support other church ministries such as Student Ministries and Memorial Services.
How You Are Able to Help
We depend on every member of our church family for support. The ministries of the Board of Deacons are not financially supported by the church's annual budget. We rely entirely on gifts from the congregation to sustain our care and support ministries. Offerings placed in green Deacons' Fund envelopes or specifically designated for Deacon's Ministry on offering envelopes, are our only source of funds. Please consider supporting us so we can continue to support the church!